The strange world of football shirt sponsorship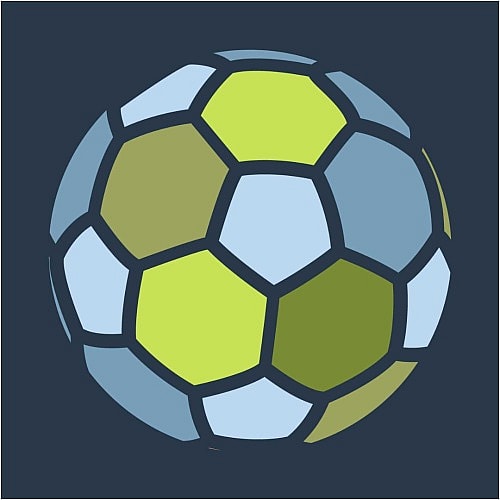 Predictor Team
Oct 4, 2022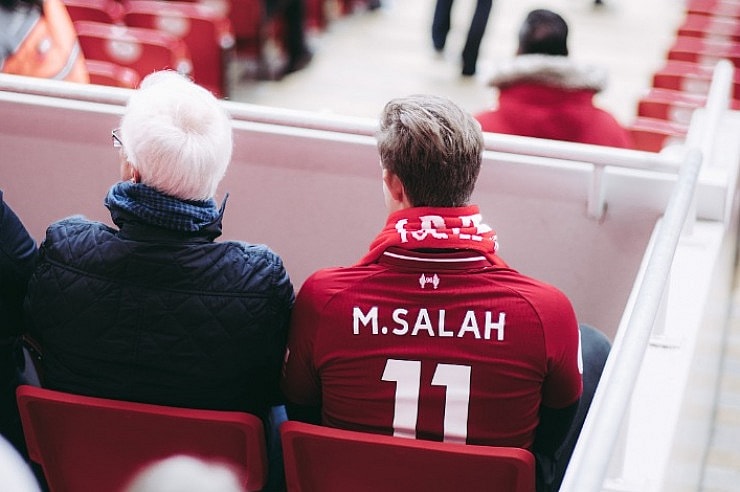 As you start to put your strategy together for the Noise football predictor game for World Cup 2022, one thing you'll notice is that there are no sponsor names on the national football shirts. FIFA says that this is to 'protect the integrity of the tournament', however, it's widely believed that this is more to protect the exclusive deals struck with the main sponsors of the World Cup, which can run to eye-watering sums.
There are no such qualms about the domestic game, where shirt sponsorship is big money. Statista estimates that Premier League shirt deals alone were worth almost £350million in the 19/20 season. This year Manchester City's shirt sponsorship deal is worth a massive £67.5m, with their Manchester neighbours, United, taking £47.5million from TeamViewer for their shirt.
Strange shirts
In most cases, football team shirt sponsors are fairly standard. Major companies like mobile phone firms, car makers, tyre companies and financial services abound. But not all football shirt sponsors are so straightforward. Down the years, sides have teamed up with some weird and wonderful sponsors, often bringing hilarious results.
Portsmouth's tie in with Ty beanie babies caused much amusement amongst visiting fans, as did Colombia Pictures sponsorship of Atletico Madrid's shirts in 2003. Changing with every big release, the team took to the field promoting everything from Spider-man to Hellboy. The 2010 Everton team wore Angry Birds on their shirts, while Arsenal suggested we 'Visit Rawanda' with sleeve sponsorship in 2018, and surely Sheffield Wednesday's partnership with Chupa Chups lollies was just asking for away fan derision.
Unhealthy partnerships
Professional football may be an elite sport, but that hasn't stopped clubs from promoting some less than healthy food and drink choices. Fulham once carried the Pizza Hut logo, while Wolves promoted Doritos. Getafe's famous 2009 shirt was not only sponsored by Burger King, but had the 'King' himself printed upside down on the inside, so players could 'become' their sponsor by lifting their shirt up over their head.
Alcohol has also been a prominent shirt sponsor, with Newcastle United sporting the iconic blue star of Newcastle Brown, Leeds promoting Strongbow cider and Rangers naturally supporting McEwans lager. Eintracht Braunschweig even changed their team logo to get around a ban on alcohol sponsors, taking the Jagermeister logo as their own.
Bands on the run
Bands are often big football fans, and many take the opportunity to support their local club when they hit the big time. Wet Wet Wet sponsored Clydebank, Super Furry Animals sponsored Cardiff City and Goldie Looking Chain were proudly worn by Newport County.
Perhaps the most famous music star to sponsor a club shirt is Ed Sheeran. A long time Ipswich Town fan, he has sponsored their shirts for the last two years, promoting his Mathematics tour.
Lost in translation
Of course, not all brand names work well in all countries, as some shirt sponsorship proves. Milan were once sponsored by Pooh Jeans, the Danish national team were sponsored by Dong energy, while Oxford United once proudly bore the name Wang across their chests. The shirts of Club America, in Mexico, bear the name Bimbo, Brighton's shirts once read Nobo and the Nurnberg team once ran around in shirts labelled Mister-Lady.
Even apparently safe and famous brand names can be dangerous when translated, such as Arsenal's 2001 shirts sponsored by games maker Sega. This was hugely amusing for Italian fans, but you'll have to look it up yourself to see why!
Three lions on a shirt
With all the potential pitfalls of shirt sponsorship, perhaps it is best if the England boys just wear the three lions when they compete in the 2022 World Cup this December. If you believe they have a chance, and that football really is coming home, then why not join the Noise football predictor game today. It's a great way to get your own team engaged and interacting, and we can tailor your football predictor game to the size, structure and even geography of your organisation, with translations available into multiple languages. You can even make your football predictor game self-financing with some sponsorship of your own from your clients and suppliers.
To find out more about the Noise football predictor game, get it touch today. It's not too late to get your game set up for Qatar 22.