Euro 2024 Football Predictor
With 51 matches over 30 days in 10 different cities, from Düsseldorf to Berlin, Hamburg to Munich, The 2024 Euro's Football Cup looks set to be a soccer spectacular to celebrate 65 years of the competition. And with five of the quarter-finalists at the 2022 World Cup coming from Europe, including England, the standards and the stakes have never been higher.
Could football finally be coming home?
Will England live up to their billing as second favourites, or will they suffer a shock defeat like they did in the finals to Italy in 2020? Can favourites, France, maintain the momentum from their previous performances?
Here's your chance to guess the outcome with your very own Football Predictor competition for your work colleagues, your clients and your customers.
It's your call as you play for points and try to top the leaderboard of your own-brand, Euros Football Predictor tournament.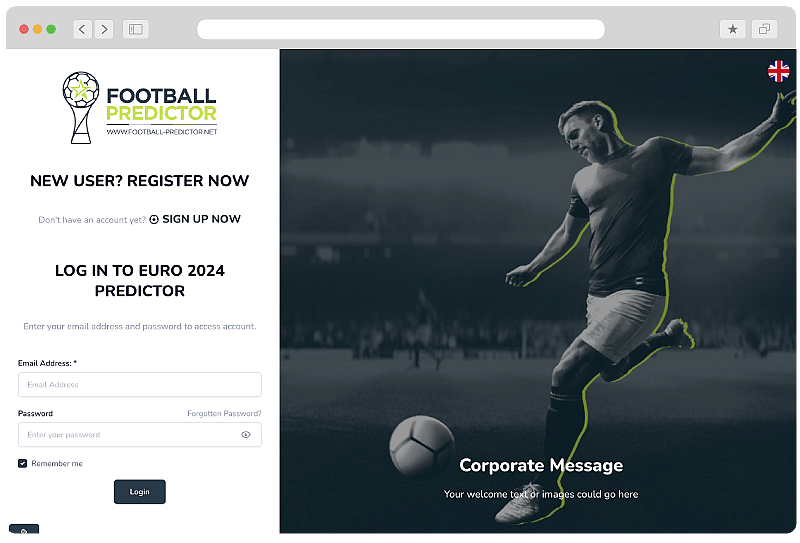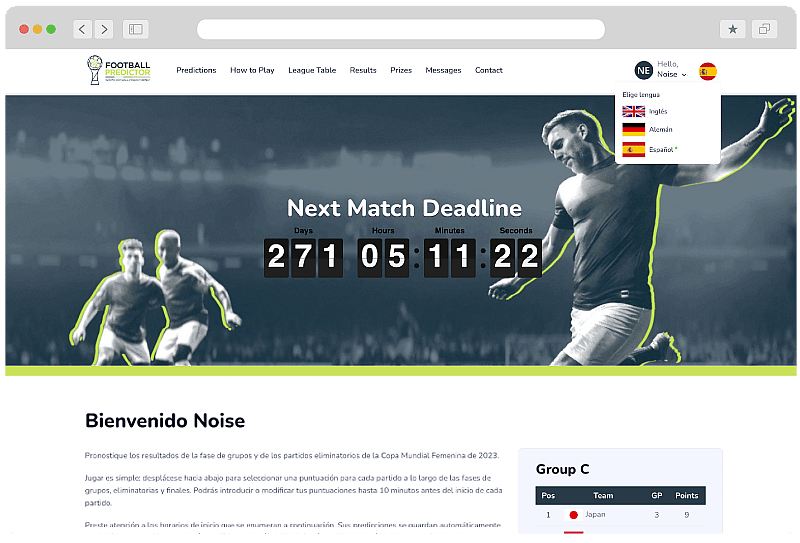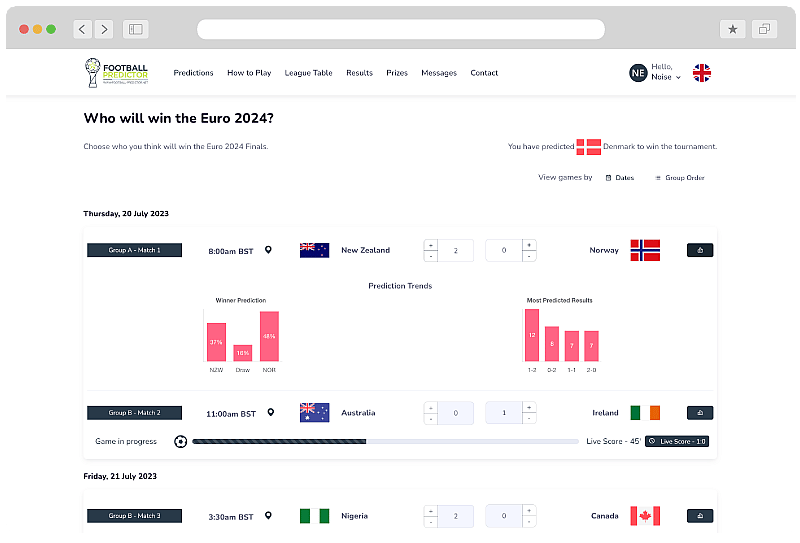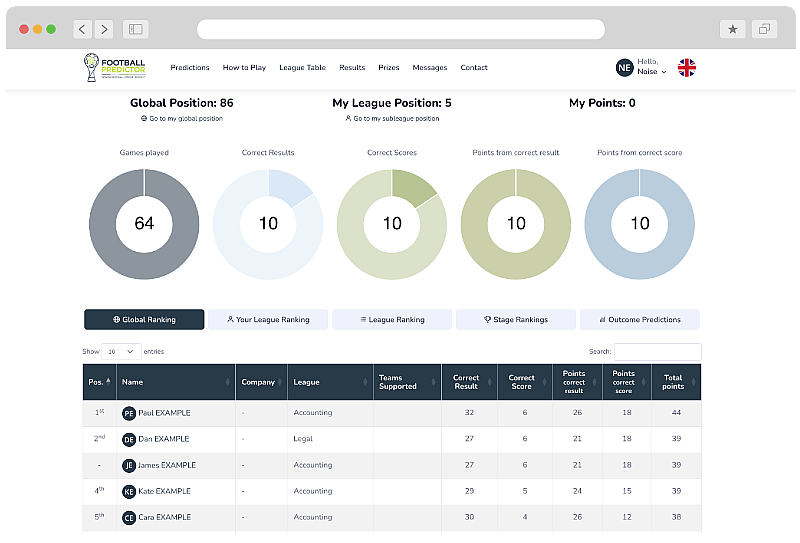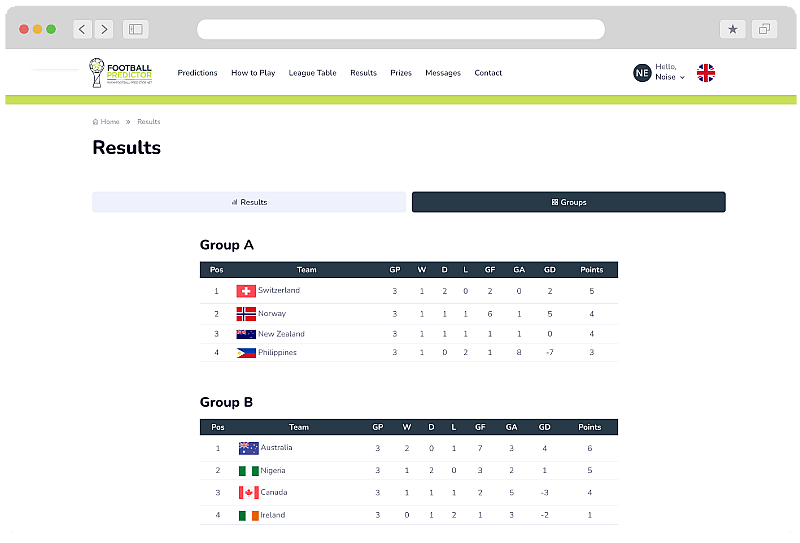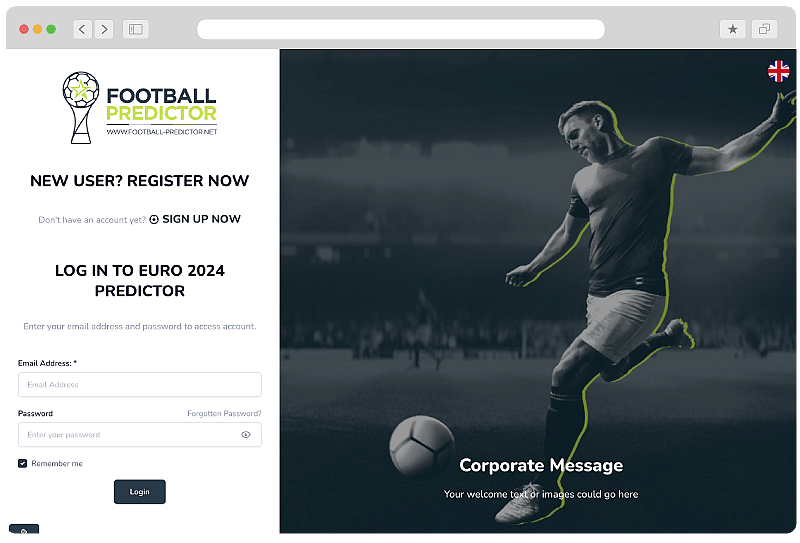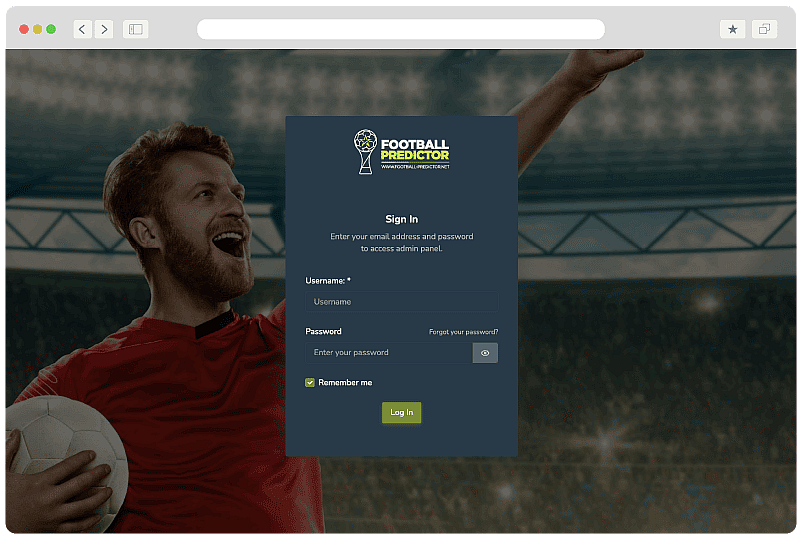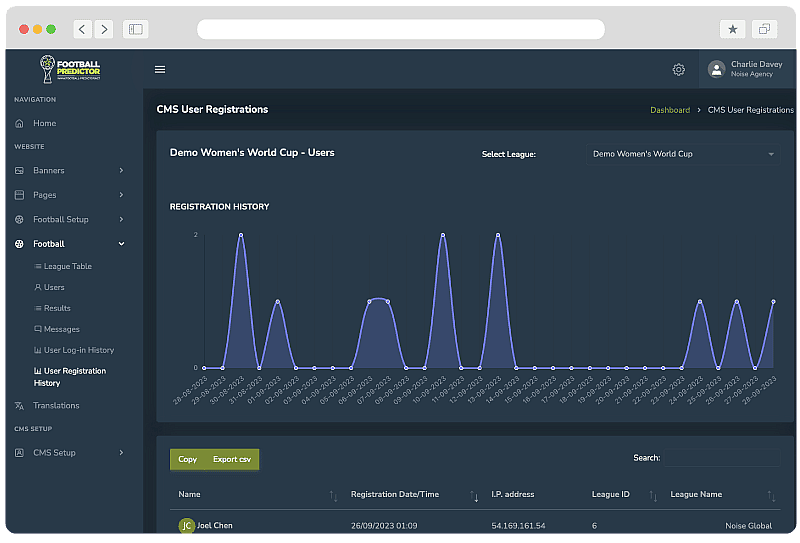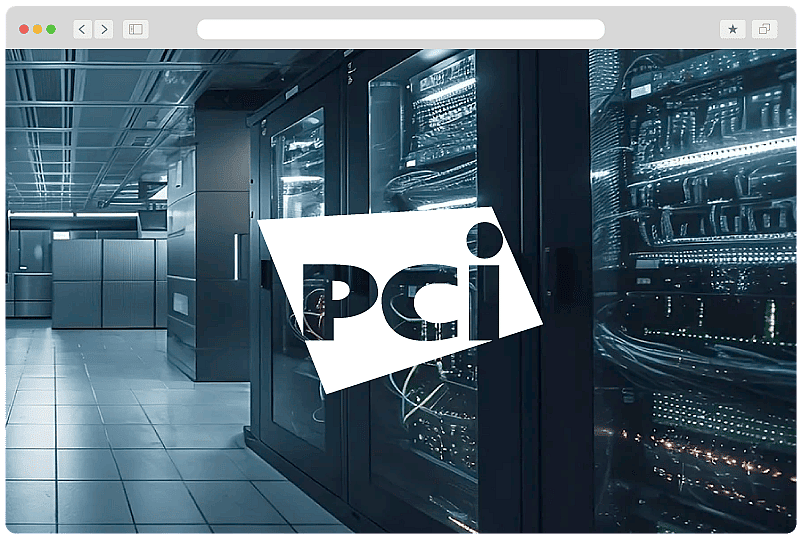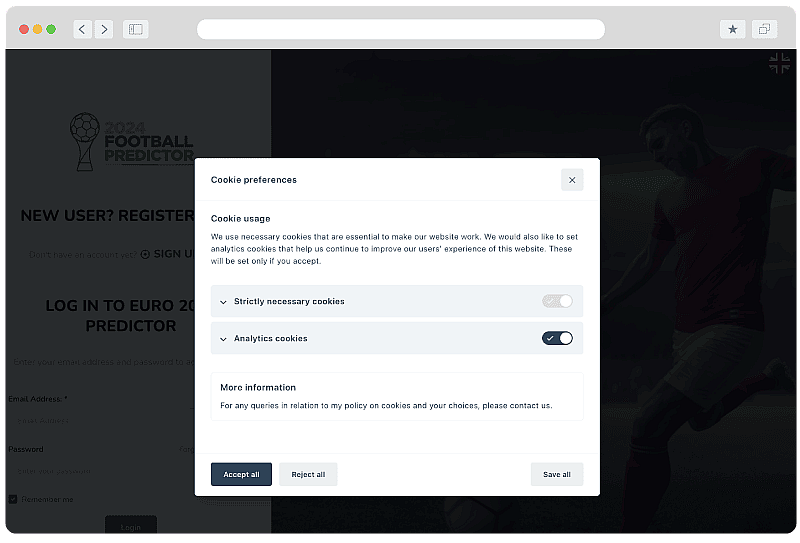 Entertaining Engagement
Creating a Euro 2024 Football Predictor competition is a great way to engage with your team, starting conversations, building teams and encouraging healthy competition between individuals, departments and even different sites across the country and around the world. It's also an original way to build relationships with clients and customers, creating interaction, stimulating trust and rapport and ultimately increasing sales and brand loyalty.
Who do you need to connect with?
Football Predictor Features
Ready to See More?
To see how easy it is to play our Euro 2024 Football Predictor,
simply click the link below and register to play.